Church Management for the Modern Era
Paul used the Roman road system to reach and manage his community. Today you have you eDisciples.
4059 churches signed up in the last 30 days
No credit card required. Cancel at any time.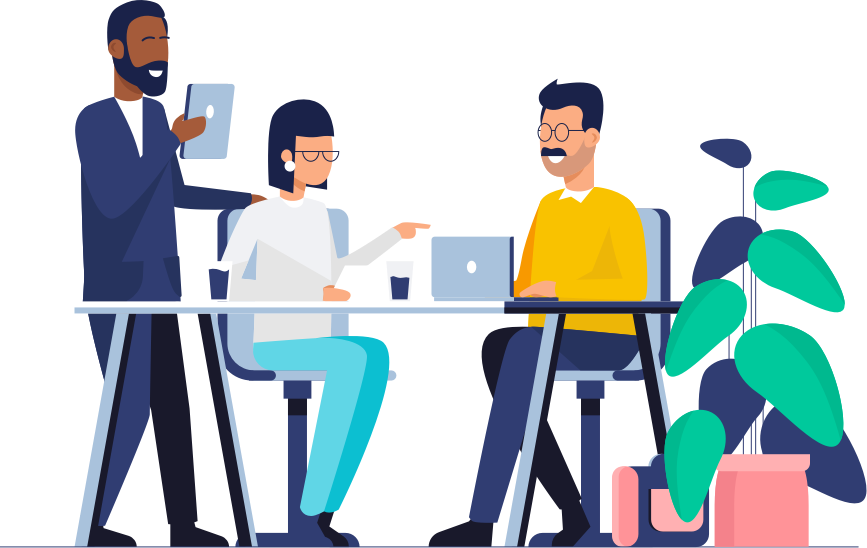 As used by

A powerful, cloud-based
church management suite
Run your church more effectively. Build the Kingdom. Raise disciples.
Members
Member Database
Store member information
Track salvations
Track activity
Create internal notes
Store medical notes
Import contacts
Filter contacts
Search contacts
Track and manage custom fields
---
Groups
Create groups of people
Permissions by group
---
Reminders
Birthdays
Anniversaries
Communication
Send Messages
In-app messages
Email
SMS / Text
Send to individuals
Send to groups
Send to all members
---
Advanced
Schedule messages
Track open rates
---
Sermons
Create sermon playlists
Video, audio and PDF
Planning
Event Management
Create events
Track RSVPs
Track attendance
---
Roster
Manage tasks
Automatic reminders
---
Tasks
Delegate tasks to volunteers
Get feedback for tasks
Reminders
Other
Tithing
Allow in-app tithing
Manual tithing entries
---
Check-in
Kids check-in
Adult attendance
---
Content Sharing
Create and share posts
Allow members to like posts
Allow comments on posts
---
Social Media
Automatic push to social media
---
Reporting
Track growth
Track tithes
Customizable App
The most comprehensive church app for leaders and members you'll ever use.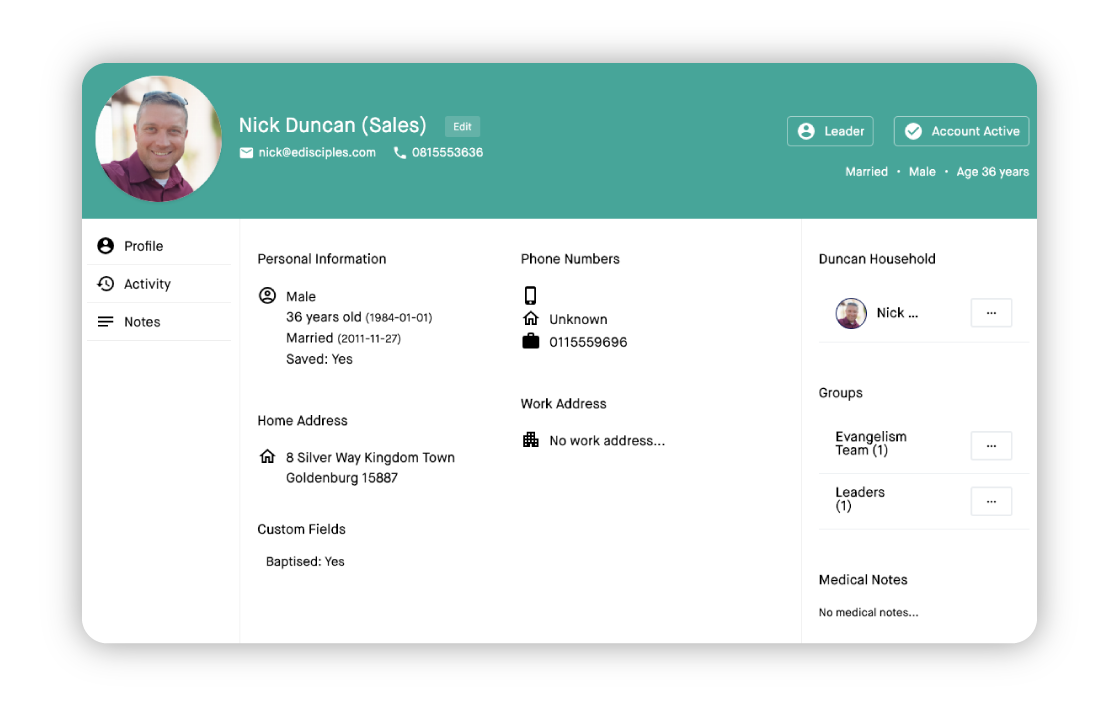 Member Database
👨‍👩‍👧‍👦 Manage all your members, visitors & leaders in one central location. Create and manage groups. Receive birthday and anniversary reminders and track activity and notes for each member.
Effective Communication
📣 Send emails, texts, in-app messages and broadcasts to individuals, groups of people or your entire church, quickly and easily.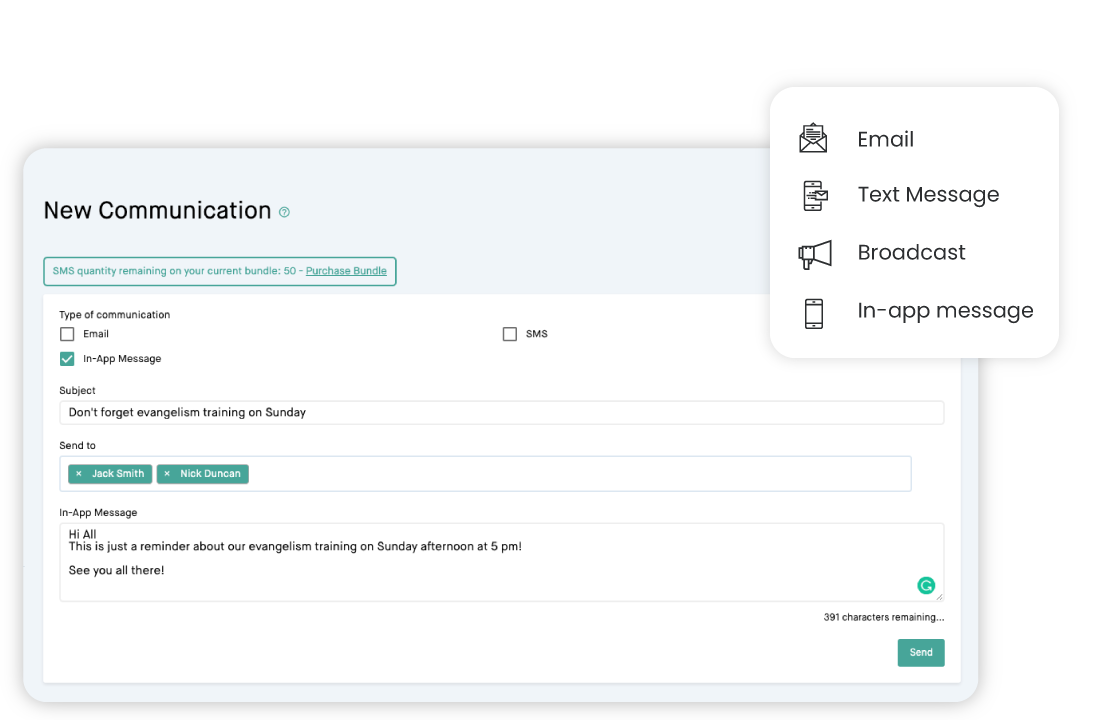 Publish News
📰 Publish news and general notifications to all your members. Allow members to like and comment on each post.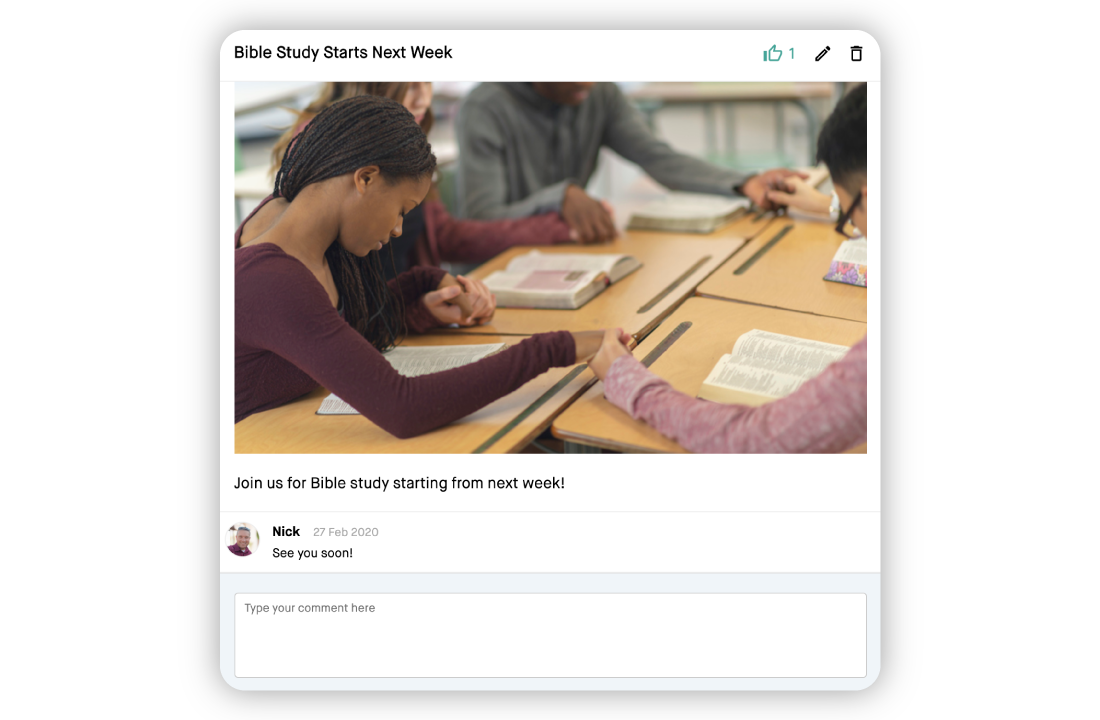 Comprehensive Settings
🔩 Adapt your church management solution to suit your needs.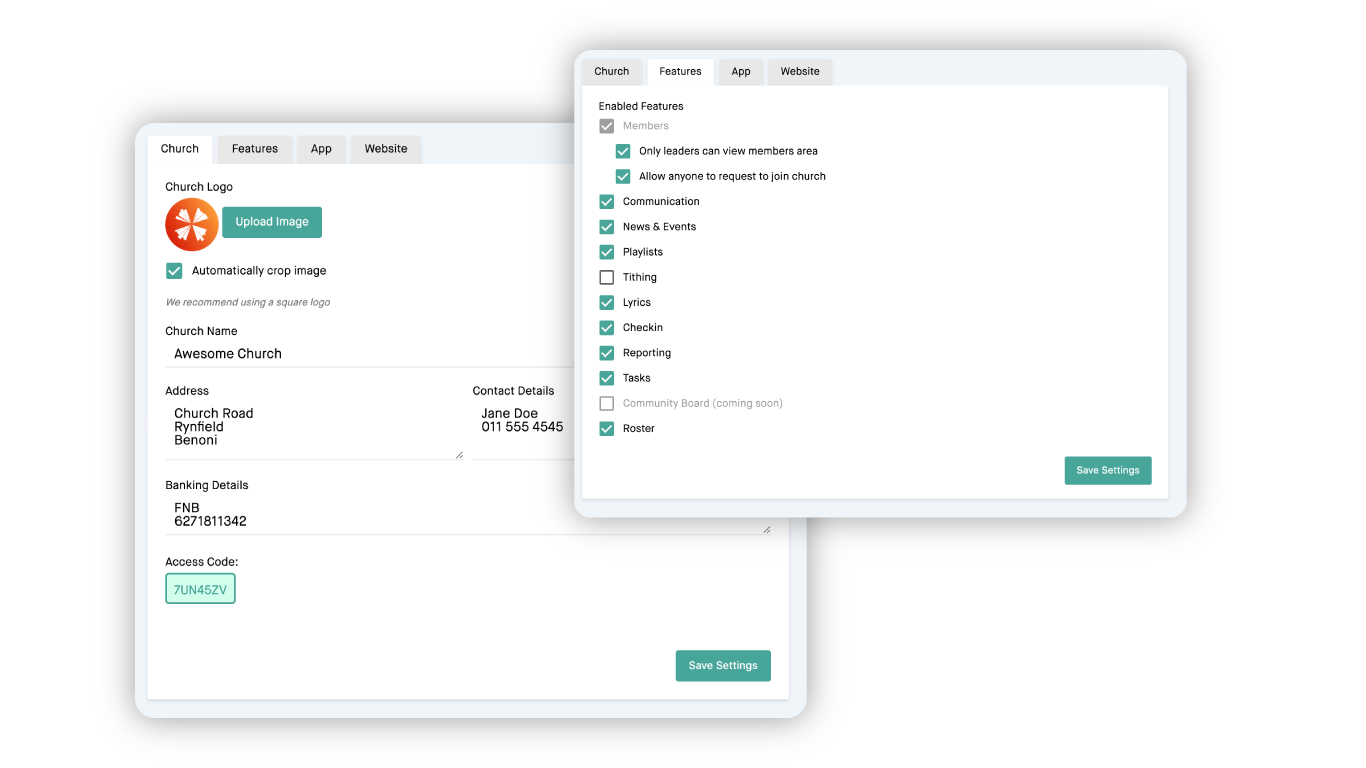 See what others are saying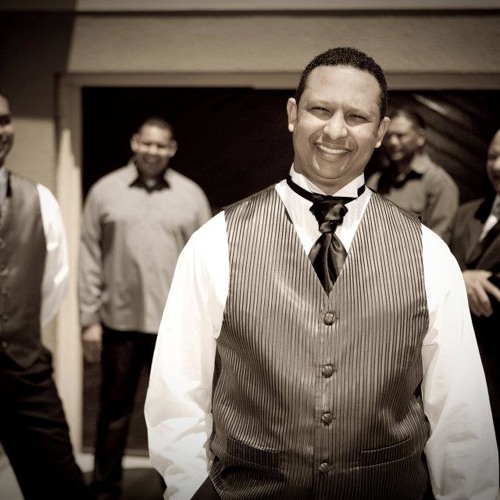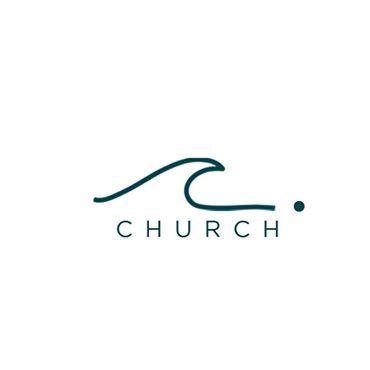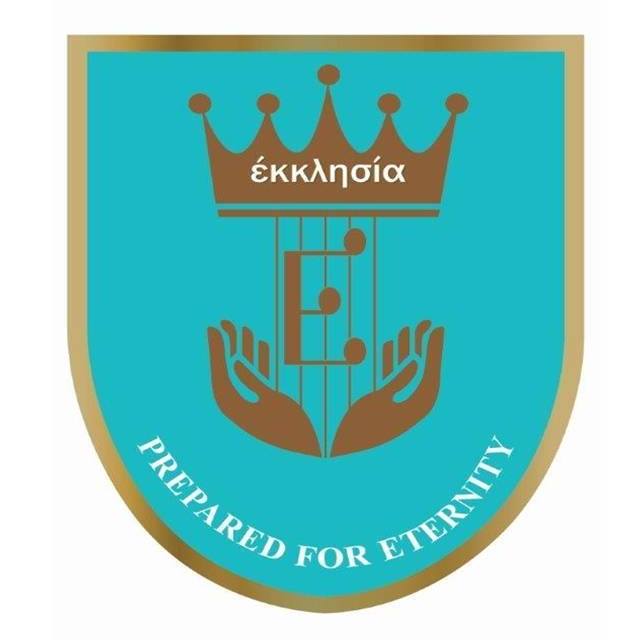 Gideon van der Merwe 👋
eDisciples has everything you need to make CHURCH communication and planning easier! All three platforms are easy to use and gives you great access to information. The support staff at eDisciples have been great and allowed us to help them with our responses to better the mobile app with the turn around in less than 48hours.
Ecclesia Kingdom Community
Simple, Straightforward Pricing
No contracts
No set-up fees
Cancel at any time
Free
$0/month
Up to 150 members
Includes:
Premium
Includes:
Online Giving (

+$9/month

)
Get Started

14 day free trial
No credit card required. Cancel at any time.
Frequently Asked Questions
Here are some frequently asked questions for eDisciples
How does this plan work?
Try eDisciples for free for 14 days. After 14 days your account will be downgraded to the free account and you will be required to enter your payment information in order to continue using the paid-for features. You can cancel your trial and subscription at any point within the Web App. Try eDisciples for Free
Focus on what you do best and allow eDisciples to help you manage your church.
Get started